Remote Starter – Chaska, MN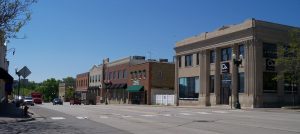 Remote Start Pros installs and services remote starters at our Hopkins, MN facility for our neighbors in Chaska, MN. We service the entire Twin Cities and surrounding areas.
---
Chaska's history reflects the influence of the Native American culture. The first inhabitants are believed to be the Mound Builders, whose ancient communities are marked by mounds in City Square. Later, the Dakota (commonly known as the Sioux) were the primary nation in this region known as the Big Woods. Although the Indian mounds located in Chaska City Square indicate the immediate area was inhabited years before 1769, that's the year Chaska's recorded history began.
In 1776, Jonathan Carver explored the lands along the Minnesota River and chronicled his journeys. French Canadian fur traders traveled the waterways, trading with the Dakota in the early 19th century. During this time, Jean-Baptiste Faribault established a trading post in Chaska.
In 1851, the Treaty of Traverse des Sioux officially opened Little Rapids, as Chaska was then known, to settlement. Soon after, speculators moved into the new territory. Among the earliest was Thomas Andrew Holmes who, in August 1851, claimed a 20-acre (81,000 m2) clearing as the Chaska townsite.
The name "Chaska" is derived from a Dakota word often given as a name to the first born male child. Records show that David L. Fuller purchased the "Shaska" townsite from Holmes in 1852. In 1857, the townsite was platted by the Shaska Company. In the same year, construction began on the original Carver County Courthouse located where the post office and KleinBank now stand in downtown Chaska. Chaska was incorporated as a village in 1871 and, by special legislative charter, as a city in 1891.