Remote Starter – Richfield, MN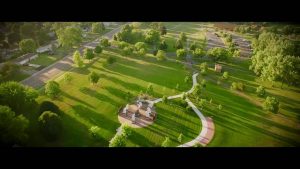 Remote Start Pros installs and services remote starters at our Hopkins, MN facility for our neighbors in Richfield, MN. We service the entire Twin Cities and surrounding areas.
---
The beginnings of Richfield date back to the 1850s, when it was still a small farming community. Close to Minneapolis and Fort Snelling, it was on the edge of a growing and expanding city with business and commerce not far away. One of the first settlers was Riley Bartholomew, a former General in the Ohio Militia who became a Richfield Justice of the Peace and a Minnesota State Senator. Bartholomew built a house on the east shore of Wood Lake in 1852, and the restored Riley Lucas Bartholomew House is listed on the National Register of Historic Places. Today, the house and site are maintained by the Richfield Historical Society. In the early days, Richfield extended as far north as Lake Street, and included present day Edina and parts of St. Louis Park and Hopkins on the west, and extended to the Mississippi and the Minnesota Rivers on the east, and to Bloomington on the south. On May 11, 1858, as Congress was admitting Minnesota into the Union, the early residents of Richfield had their first town meeting. That same year Richfield was named for the fertile farm land it encompassed. By 1879, the community's first town hall was constructed. Early residents were German, Irish and families from the New England area. These residents were soon joined by immigrants from Sweden, Norway and Denmark.
It was not until 1908 that Richfield became a village. From 1908 until 1950, Richfield's local government consisted of a President, three trustees, and a clerk. On November 7, 1950, residents voted for a city manager form of government, meaning the city had a Mayor, four council members, and one City Manager. This is still the form of government used today. Richfield's first Mayor was Clarence Christian, who began serving in 1951, but served as President under the old format dating back to 1948. By the late 1940s, the city's population started increasing rapidly as farmland was sold to developers who were building homes for veterans returning from World War II. In 1955, the Richfield Chamber of Commerce was formed and has been deeply involved in the development, as well as the redevelopment, of the community since that time.