Blind Spot Detection Systems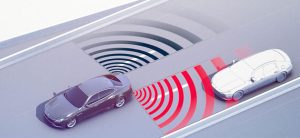 Blind Spot Detection Systems
installed by Dealer Automotive Services have hidden sensors installed behind the bumper cover to detect obstacles or vehicles in your blind spot. Specifically designed for vehicles with plastic bumper covers, not available for trucks with metal bumpers.                            Features include:
Standard driving Blind Spot alerts are shown when other vehicles, people or objects enter the Blind Spot of the vehicle.
Overtaking alert-alerts when equipped vehicle passes another vehicle.
Equipped with Rear Cross Traffic which alerts the driver of vehicles approaching from the left or right in reverse.
Blind spot radar sensors located behind the bumper.
Blind Spot Speed activation is set to a standard of 20mph and built-in the modules GPS technology
Audible & Visual Flush Mount LED  indicator alerts.
Please contact us with your application and we can get you an exact quote for your particular vehicle.
Request A Quote