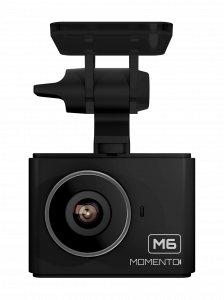 Momento is a brand of in-vehicle camera solutions, including dash cams, geared towards enhancing driver safety. Momento gives drivers an "extra pair of eyes" they need while they are on and off the road. Additional features and available models: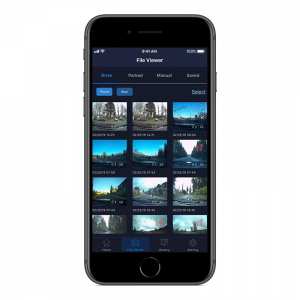 M6 Wi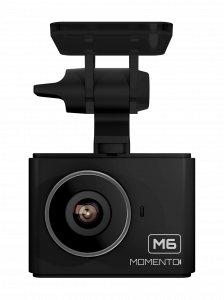 -Fi HD Dual Dash Camera
Wi-Fi enabled Full HD (1080p) dash camera system including front camera, rear camera, GPS antenna and 32GB micro-SD memory card. The M6 is Momento's first dash cam that connects to your smartphone by creating a small and secure Wi-Fi hotspot inside your vehicle that only you can access through the Momento app.
Features:
Provides 270º of surveillance coverage and records footage that you can view from the Momento smartphone app.
Also provides additional driving insights such as speed, location and trip data
Driving Mode – Continuously records everything at the front and rear of your vehicle while driving.
Impact Sensors – Stores 15 seconds before and after any impact or shock your vehicle experiences.
Parking Mode – Even when you're parked, the M6 has motion sensors that trigger recordings.
Exception Low-light Sensitivity – The M6 records in Full HD, giving you crystal clear footage in 1080p. Additionally, the M6 is equipped with a Sony Exmor-R image sensor that is enhanced with STARVIS, the industry-standard for surveillance applications, ensuring low light performance.
Upgradeable Storage – The M6 includes a 32GB micro SD card that can be upgraded to any Class 10 micro SD card up to 256GB.
Installation Bundle Includes:
Front and Rear Full 1080p HD cameras, harnesses, GPS + Speed antenna, 32GB micro SD card
                                                                           $459.50 Installed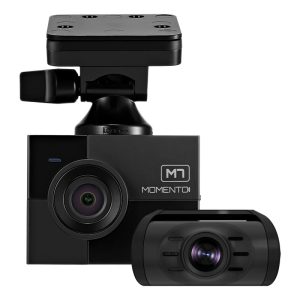 M7 3-Channel Full 2K QHD Dual Dash Cam
2K QHD (1440p) 3-channel dash camera system including front camera w/ LCD, rear camera(1080p), GPS antenna, and 64GB micro-SD memory card.
Features
2K QHD Front Camera
1080p Rear Camera
Records at front and rear while driving or parked
Touch LCD on front camera
Built-in shock sensor to activate AutoSave
Motion detection to activate AutoSave
GPS antenna tracks location & speed
64GB micro-SD card included
Optional Interior camera available ($149.50 Installed) Great for ride share drivers!
Compatible with all vehicles
Bundle Includes:
Front Camera w/ LCD, Rear Camera, Installation
Harnesses, 64GB Micro-SD Card.
                                                                                      $554.50 Installed